Programme of Events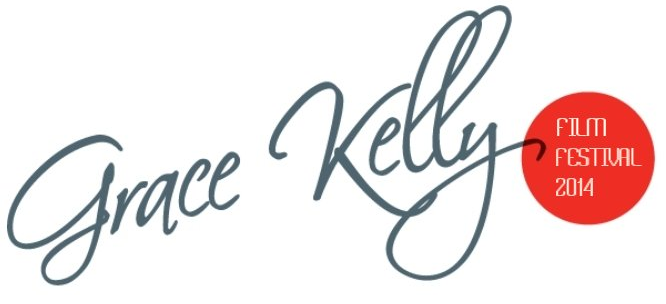 Film Festival Programme 2014
Date
Time
Event
Venue
Map
Ref
Friday,
September 26th
7 pm
Gala Night Reception followed by
Film Screening - To Catch a Thief at 8 pm
Newport National School
1
pm

Vintage Afternoon Tea

The Blue Bicycle Tearooms

5
pm

Afternoon Tea

Kelly's Kitchen

4
9:30 pm
Seafood Night
Walsh's Bridge Inn
6
Saturday,
September 27th
1 pm
Children's Film - Fly Me To The Moon
Newport National School
1
4 pm
Matinee Screening - Dial M for Murder
Newport National School
1
6:30 pm
Oscars Night followed by
Film Screening - High Society at 7:30 pm
Dress to Impress !
Newport National School
1
9 am &
10 am
One hour boat trip on Clew Bay
including the Kelly ancestral home on Iniscuttle
(Booking essential)

Clew Bay Charters

8
pm
Musical Afternoon Tea Vintage Style
and Dress (Booking Desirable)

The Blue Bicycle Tearooms

5
pm

Afternoon Tea

Kelly's Kitchen

4
9 pm
Grace Kelly Lookalike Competition
The Gráinne Uaile
7
9 pm
High Society 50's Glamour
and cocktail night
Hotel Newport
3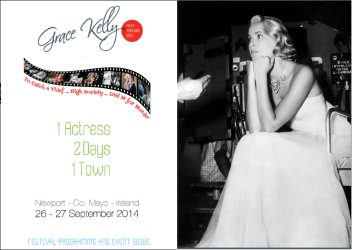 The festival programme and event guide has now been published and can be obtained at the box office or the Newport Tourist Office. You can also view it on-line by clicking on the image to the right.
"I've worked with many fine actresses, but in my opinion the best actress I ever worked with was Grace Kelly. Ingrid, Audrey, Deborah Kerr were splendid, splendid actresses, but Grace was utterly relaxed - the most extraordinary actress ever."
Cary Grant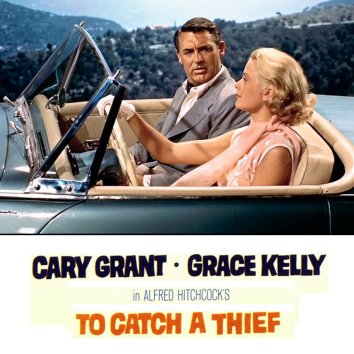 Festival Gala Opening Night
Drinks Reception with music by the Octagon Quartet

To Catch A Thief

When reformed jewel thief John Robie is suspected of returning to his former occupation, he must find the real thief in order to prove his own innocence. High on the list of prime suspects is Jessie Stevens who is in Europe to help daughter Frances (played by Grace Kelly) find a suitable husband.

'For a moment, he forgets he's a thief… and she forgets she's a lady!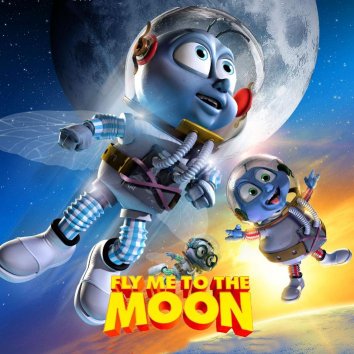 Fly me to the Moon

In the Kennedy era, all of America is abuzz about the Apollo moon program, even the bugs. Grandpa fly keeps 'inspiring' his grandson and two mates, a nerd and a glutton, with heroic stories. Now they decide to get in on the action at Cape Canaveral via an astronaut's helmet. Grandpa also gets involved. There's also an evil Soviet Russian fly to deal with.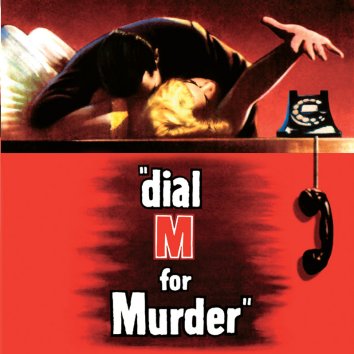 Dial M for Murder

In London, wealthy Margot Mary Wendice is married to professional tennis player Tony Wendice. He knows about her affair with writer Mark Halliday, and plans to murder her so that he can inherit her fortune. But there is no perfect crime, and things do not go as planned.

Awards: Grace Kelly won the New York Film Critics and National Board of Review Best Actress Awards for her performance in this film.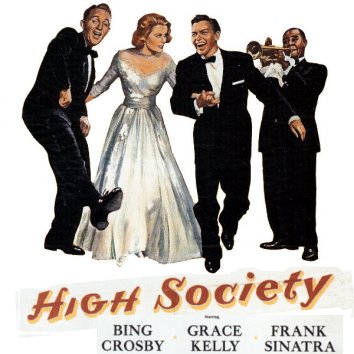 'Oscars Night' Drinks Reception with music by Ain't Misbehavin'

High Society

CK Dexter-Haven (Bing Crosby) lives in a mansion near his ex-wife Tracy Lord (Grace Kelly). She is on the verge of marrying a rather stuffy social climber. Dex tries to win Tracy's heart again. Mike Connor (Frank Sinatra), an undercover tabloid reporter, also falls for Tracy while covering the nuptials. Tracy must choose between the three men as she discovers that 'safe' can mean 'deadly dull' when it comes to husbands and life.

---
Some images used on this website have been sourced on the internet and are used without permission from copyright owners but are for personal viewing only. Images are copyrighted by their respective owners. If you see any material for which you own the copyright and you object to its use on this site, please contact us and it will be removed immediately.